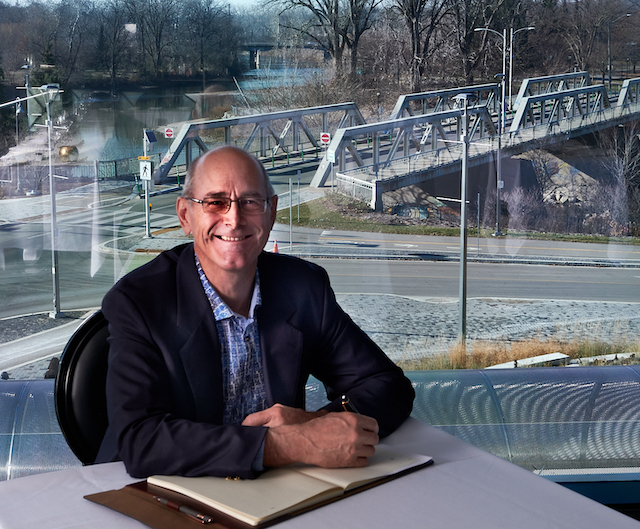 David Atwood – Financial Advisor
Providing High-end Wealth Management Services Including Middle Income Families
Summary
My aspiration as a practitioner is to deliver high-end wealth management solutions and to make the service available to middle income families providing unprecedented value, service levels and expertise.
Our client-centric approach, and passion to democratize the process, led to the development of myTalisman™ – a customized system that allows clients to save time and money while reaching their planning objectives effectively – and consistently.
I embraced the mutual fund industry in 1985 and after a 12-year career as an insurance broker, I was introduced to Warren Buffett – a turning point in my practice. Like Buffett, I strive to identify the best investments, buy at a discount and hold for the long run – a risk-averse approach that's been reinforced each of the 18 times I've attended the Berkshire Hathaway AGM in Omaha. It's through this methodology that my clients invest as business owners, and are able to participate in the process of wealth creation.
A frequent and transparent communicator, my website (https://www.talismanip.com), and educational blog entries (https://www.davidatwood.com), support face to face meetings.  I conduct in-depth personal financial reviews to determine client goals, create an action plan to best reach objectives, and review the strategy, process, and portfolio on an ongoing basis. As part of a holistic offering, I also organized an exclusive alliance of professionals (https://www.gotpeace.ca) to enhance the financial, personal and professional lives of my clients.
Given my belief that investors deserve value for the fees they pay, and should fully understand the process, I embrace the regulatory shift toward greater fee disclosure, and am pleased to have been a long-standing member of the FundEX Advisory Council, where I was at the table, helping to influence change, and shape a culture of compliance for over 10 years.
Experience
David Atwood, Financial Advisor, Owner at Talisman Investment Planning
January 1984 – Present
Mutual funds provided through Sterling Mutuals Inc.

• Developed a foundation to democratize the process of delivering high-end wealth management solutions which are available to middle income families using myTalisman™.
• Providing comprehensive financial strategies and using prudent investing methodologies to assist clients
with reaching their short and long-term objectives including important matters such as risk management,
(insurance, segregated funds, annuities, disability, critical illness, and long term care), investments, tax
minimization, and estate planning.
• As a Founding Member of the FundEX Advisory Council, my role was to liaise directly with management and serve as the point of contact with our clients, represent the voice of the front-line advisor, keeping up to date with the latest changes to the investment industry and influencing the future direction of the dealership.
• Organized an integrated network of professional services relationships collectively known as PEACE™,
(Professional Executive Alliance for Client Excellence), designed to connect clients with independent counsel, including accountants, lawyers, lenders, and insurance experts, (https://gotpeace.ca).
Vice-president, Mutual Funds at Independent Financial Brokers of Canada
January 1987 – July 2002

• Represented Financial Advisors with regulators and politicians during a period of transition for the self-regulatory body, the Mutual Fund Dealers Association, (MFDA).
• Authored the position paper for the association to assist in the formation of new rules for the MFDA, which
enforced Advisor accountability up to a higher level in order to provide greater protection for consumers.
• Lobbied successfully for the adoption of several key recommendations, which have provided lasting benefits in the wealth management industry.
Designated Individual – General Insurance Broker at The Insurance People
January 1983 – January 1995

• Built a successful general insurance brokerage
• Researched and implemented an Errors and Omissions Insurance Program for a national association of
insurance advisors
• Invited to participate in round table discussions about the future of the general insurance industry by the
Consumers Association of Canada and Canadian Insurance Magazine